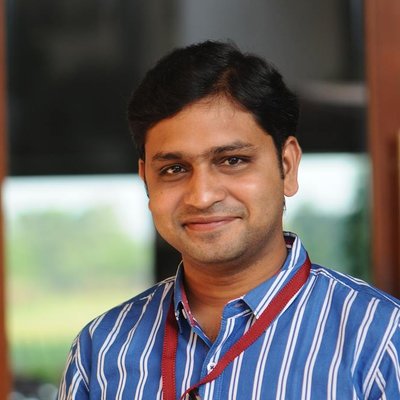 So many people have an ambition to volunteer and make a difference in some aspect of the world, but only a few people actually step up to make that difference. Karthee Vidya, the founder of Team Everest NGO, is one of the few people who made it a point to do whatever it takes to make a difference in the world, even if it meant quitting his job and making volunteering and his organization his number one priority. Before I move on to tell his story and his vision for the world, I would like to give my deepest thanks and applause for the difference he and his team are making in India. It is truly magical and I wish him and Team Everest the best in their coming adventures and goals. I truly feel honored to have had the opportunity to speak to him and hear his story from his point of view.

For a decent part of his education, Karthee Vidya was raised in a rural village in India where access to and the level of education was not the best. Most of his classmates and friends came from middle to lower-class families and could not afford the proper supplies required for their education. Karthee came from a lower-middle-class family who could afford his needs and were able to provide him a good education. In 5th grade, Karthee wanted to become a scientist but a teacher in his school was quick to tell him that it was not possible because he couldn't afford the education. In 6th grade, he dreamt of being a cricketer but this dream was soon closed as well when his friend told him that he couldn't afford it. This led him to think "If you have money, you get one kind of education. If you don't, you get a different one altogether" and he felt that it was not fair. Because Karthee was excelling in education, his parents decided to take a loan and send him to a private school in Chennai to get a better education and ultimately land in a good college. Due to the huge difference in the quality of education in his private school, Karthee's belief that every child deserves an equal opportunity at education was strengthened and he knew that volunteering was the path he was meant to go down.

When Karthee graduated college in 2006, he joined Cognizant, an Information Technology company, as a java developer. He still vividly remembers the date he joined the company, August 21st, 2006. He received his first paycheck on August 30th, 2006. He and a couple of his friends and colleagues got together and used their first salary to buy books, uniforms, dictionaries, and other school supplies. They all went to a rural village and identified children who didn't have these essentials and gave them what they needed.

Ever since making his first donation, he never stopped volunteering. He started Team Everest soon after and began to work towards his dream to help every child in India get an equal opportunity to education. However, a couple of months into starting Team Everest, he found that he was working crazy hours each week to manage both his job and Team Everest so on December 31st, 2014, Karthee quit his job at Cognizant. He had multiple colleagues and friends ask him why he is doing this and leaving his high-paying job to work on Team Everest, something that might not even fully work out. But he had full faith in his organization and mission. He knew what had to be done to make his inner dreams and passions come true. He said that he didn't want to look back 30-40 years later when it's too late to do anything, and regret not attempting to make his dream come true. He also knew that he could always come back and get a job in an IT company if Team Everest doesn't work out but he can never get back the opportunity to make the difference he always wished to see. At this point, Karthee was ready "to take risks and make sacrifices". He didn't want to live a life that was given to him. He wanted a life that he could chase.

Currently, Team Everest has 25,000+ volunteers who are working to help 40,000 children per year and making Team Everest's and Karthee's mission come true. Throughout this journey and still today, Karthee's role models are his parents, Mahatma Gandhi, Abdul Kalam, Mother Teresa, and Sachin Tendulkar. These people taught him that if you constantly chase your dream, it will come true no matter what; and when life pushes you to a corner, you can push yourself back up. His parents specifically taught him to honestly work towards his dream and to be true to himself every step of the way. Looking back on his journey and how far he has come so far, Karthee says that he "feels truly happy, blessed, thankful, and grateful" for all his supporters, well-wishers, and volunteers who helped him come thus far. He says his vision for the future is to make volunteering a regular family activity that doesn't feel like a job or a time-consuming, once-in-a-while activity.

Karthee's message: "Each and every person on the planet has the potential to make a difference. Don't make volunteering something occasional, make it a lifestyle. Volunteer not only when you are free but also when others are in need. We never know who needs us and when. If we make it a part and parcel of our life we should be able to do it casually and normally, like second nature. Keep volunteering, the world needs more volunteers."

To be completely honest, I have no words after speaking to Karthee Vidya and being given the opportunity to write his story on my blog. His journey to making his dream come true is truly a story filled with passion and vision. Coming from a lower-middle-class family to creating a non-profit organization that helps 40,000 kids a year requires lots of hard work, dedication, and most importantly, passion. Despite his setbacks, Karthee has made sure to come out of each and every one, stronger than before and most importantly not letting go of his vision. He got rid of everything that came in the way and made sure to create a life that he is proud of. I hope you guys are all as inspired as I am after speaking with him and writing this post. We all have great things to accomplish in this world so let's not lose sight of our dreams and keep chasing the life we envision!
Don't take the life given to you. Chase the life you envision.
Want to donate or help Team Everest NGO? Click here